HOW TO EAT WELL DURING THE HOLIDAYS
The holidays are full of traditions and foods that we get to enjoy once a year. From peppermint to gingerbread, rich and creamy dishes steeped in comfort and tradition, all passed around parties and family gatherings, holiday eating is a ritual that can seem confusing. We all know the drill: eat all the food, gain all the weight, and hit the New Year with "new me" goals and aspirations while in reality, our metabolism is recovering from turmoil and confusion, with inflammation at its peak. I don't know about you, but I want to get through the holidays without inflammation. I don't want to overeat, feel sick, and overeat again just to approach January 1 with hopes of changing my entire body – again.
In my own wellness journey, I've made a pretty big point of removing guilt associated with eating and body image while still keeping a few of the traditions that I love. Oh, and I do all of this while moving forward in health and wellness. It's totally possible to enjoy this time of year while also taking care of ourselves, with our own health and wellness goals. Here are a few simple pointers for wherever you are in your journey.
Remember- this is not about punishment, and we don't want you to feel bad or guilty, get overwhelmed with tracking, or lose sight of your goals. We want you to simply feel healthy, enjoy yourself, and keep inflammation at bay. With that in mind, this first suggestion may appeal to you!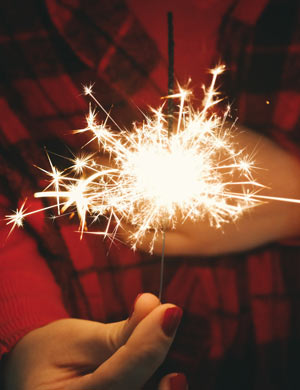 EAT WHAT YOU LOVE
When we consume food in a stressed-out state–watching the news, on our laptop, believing the food is making us fat, in a mad rush–our body goes into survival mode. It misses the whole experience of eating. Digestion shuts down. The brain tells the body to store food for fat instead of using the food for energy. The body doesn't even realize we ate at all–and gets hungry again very quickly.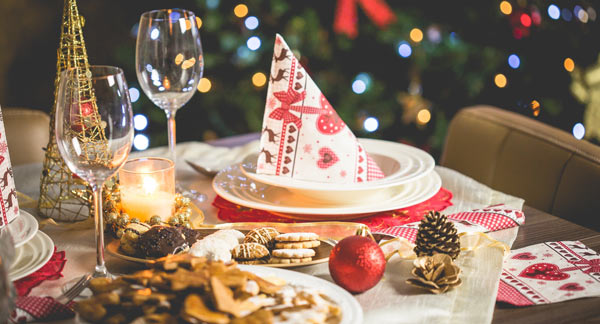 Yep, I said it. Eat what you love.

What's that one thing you look forward to? Enjoy your favorites without guilt. You don't need to work out more, you don't need to starve yourself the following week, and there's no atonement to enjoying this season's food traditions.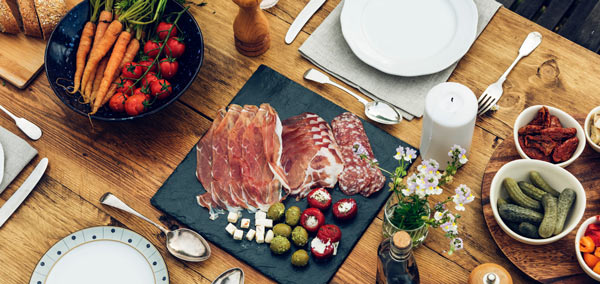 HONOR YOUR UNIQUE NEEDS
Holidays are a time when compromising our own health can be pretty easy, but for many of us, this comes with physical and mental consequences. When we are struggling with our blood sugar, sensitivities, or an autoimmune disease, there are foods that will physically make us sick and just aren't worth it. Not everyone will understand this, so hoping a green bean casserole will be made gluten or soy free is wishful thinking unless you make it yourself.
On a similar note, if you know that dairy, nightshades, or wheat, for example, are capable of causing your health to decline, it's really okay to just say no or stay away from them. Your health is important and your unique needs won't go away during a special occasion.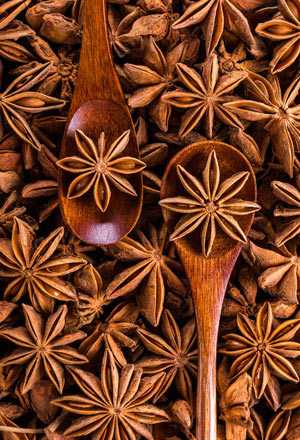 NOURISH YOURSELF
Stick to foods that make you feel good and naturally keep inflammation at bay. Seasonal produce such as winter squash are perfect for creamy soups (with coconut milk) and carb replacements, such as spaghetti squash can be used instead of traditional (heavier/not as healthy/not as nutritionally dense) options. Load up on healthy proteins and salads, and drink your favorite healing tea (we love nettle, spicy chai, and ginger turmeric over here) and enjoy a cup of collagen rich bone broth. Keep up the good stuff you eat daily to keep your health in the forefront.
When eating at a family dinner or get together, build your plate to nourish. Opt for lots of leafy greens or veggies, including root veggies like sweet potatoes. Pick your protein(s) and fat, and grab some fruit in lieu of dinner rolls or casseroles. If you absolutely love a traditional holiday dish but know that you can't handle certain components that usually make up this dish, bring your own version made with ingredients you can eat. This is part of your plan.
HAVE A PLAN
Having a plan is a cliche but important step in the right direction of keeping inflammation low during the holidays, when indulgent foods are in abundance. I can't tell you how many times I went to a party without eating beforehand, only to eat things I didn't really love, just to feel awful the next day. I always think about risk versus reward. What's worth it goes into my plan and what isn't gets passed up at the potluck or family dinner.
If you're going to a party, eat something nourishing beforehand. Choose your favorite things but leave the rest. If you're going to a potluck, bring something you want to enjoy that works for your own dietary needs.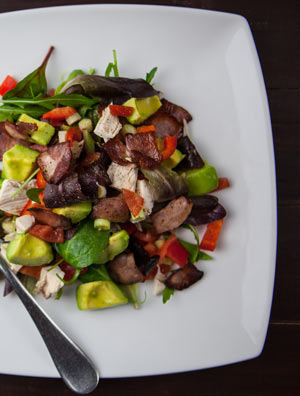 GIVE YOUR FOOD AN UPGRADE
There is most likely an upgraded recipe for all of our holiday favorites. White flour can be replaced with whole foods like maple syrup or raw honey. Cassava flour and almond flour can replace wheat. We can upgrade the foods that have made us sick into versions that we can enjoy!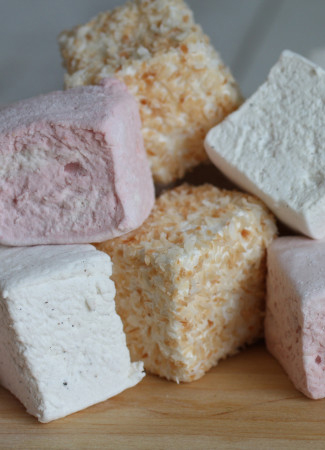 Whether you're avoiding wheat, dairy, or sugar, or are just looking for better ingredients, there is a recipe for you. I love to bring a homemade cranberry sauce, homemade root vegetable or mashed potato dish, and my own green beans with caramelized onions so that I can enjoy these dishes with nourishment and without physical consequences like pain or brain fog. There are even ways to make marshmallows with three ingredients: grass fed gelatin, raw honey, and water. Talk about upgrading our sweet potato casserole! There are also great dessert recipes, too, like this classic pumpkin pie from Paleo Running Momma!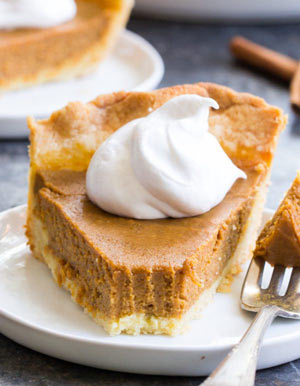 Festive drinks, wine, and liquor are easy ways to promote inflammation. There are a few options when it comes to what we drink during festive events. The most obvious choice is to just drink water or a seltzer water if you're looking for something bubbly. Of course, water is the way to go, but if you're looking for something a little more festive, we've got you covered.
Skip beer altogether (unless it's something you are really looking forward to and can handle wheat) along with sugary mixers for hard liquor. But what if you want wine? There are great options when it comes to wine- Dry Farms Wines are low sulfate, organic wines that, enjoyed in moderation, don't cause nasty headaches or hangovers. You can also find compliant wines on ThriveMarket.com or Whole Foods! A bottle of wine can also make a great hostess gift.
Signature cocktails can get a nice upgrade with these signature cocktails from Paleo Flourish. Not drinking? Check out these awesome mocktails from Mark's Daily Apple. These are fun ways to provide top of the line drinks, especially if you're hosting!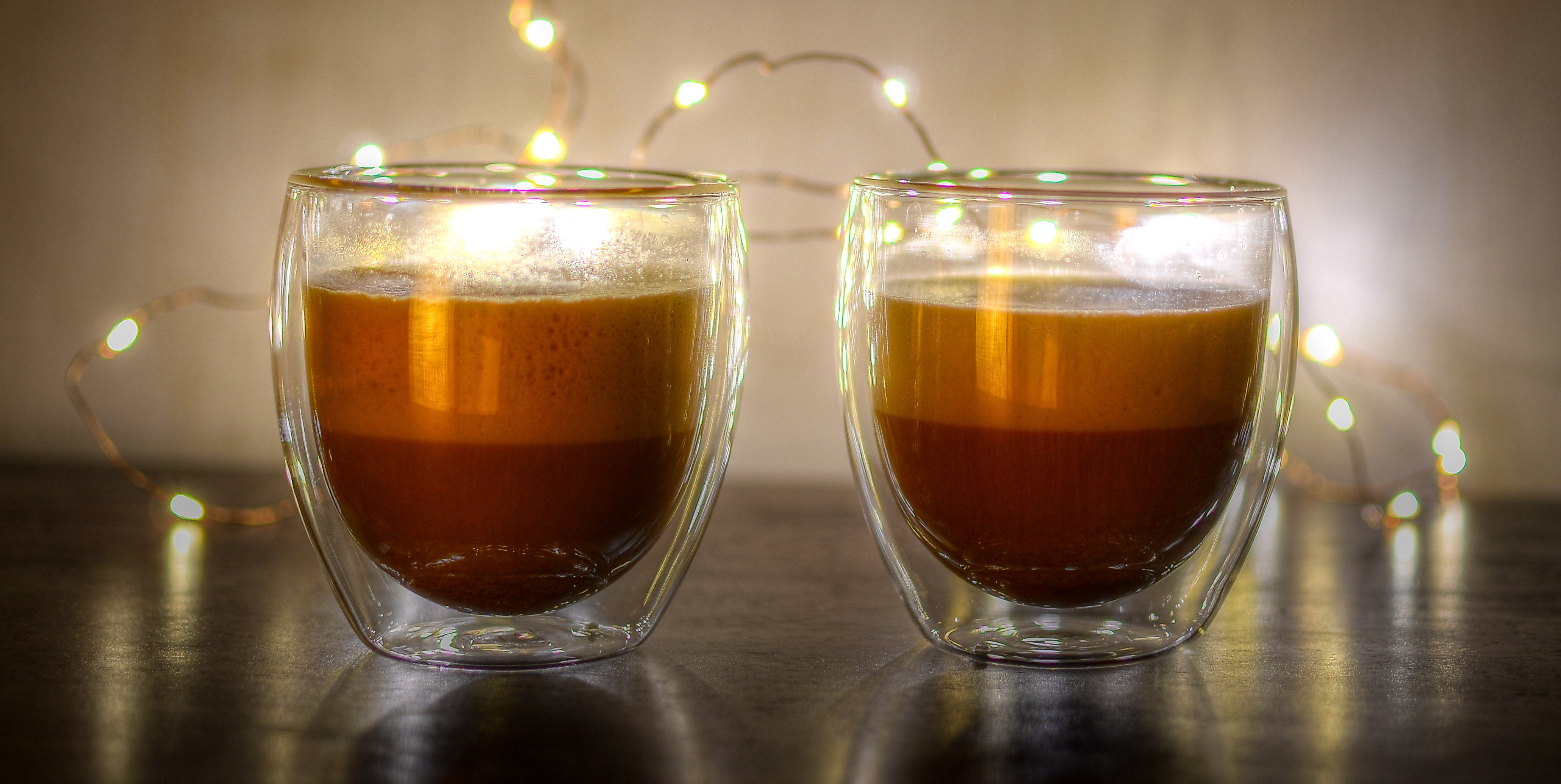 SLOW DOWN
Take a few minutes in the midst of celebration and chaos for deep breathing and meditation. Whether you want to meditate, pray, or just close your eyes and gift yourself silence and stillness,  a few minutes of peace and positive self talk can reduce cortisol and help digestion. All of this has a positive effect on our health and wellness, along with a direct correlation to the way we nourish our bodies.
GO FOR A WALK AND PRIORITIZE SLEEP
Movement and good quality sleep are especially important during busy, high stress seasons of our lives. Both of these are just important as our nourishment. When it comes to eating more than we typically do, we need to keep our insulin regulated. Sugar (that also means wheat, grains, alcohol) spikes insulin, insulin causes fat storage, exhaustion, inflammation, and more. Go for a 20 minute walk after a meal to lower insulin production. This allows your body to process food more efficiently while releasing feel good endorphins and fresh air. Sleep helps us repair and restore, allowing ourselves to recover and prepare for the next day in good health and strength. Don't write these aspects off when it comes to the holidays. Throw in deep breathing, mindfulness, and positive self talk- no matter what the situation, and you'll set yourself up for good health.
Your health and wellness is important throughout the holiday season. The last thing you need is to add pain, exhaustion, guilt and brain fog to what should be a wonderful time of year. You know your body and what you can tolerate, so let's let the guilt go and enjoy ourselves in the best way we possibly can. If you need help, reach out. We'd love to support you as you troubleshoot the holiday season!
We'd love to support you as you troubleshoot the holiday season!